These are some of the accessories that can be custom ordered for that special wedding.
Custom Embroidered Kippot
A fancy scrollwork design for the groom and simpler silk kippot for the rest of the wedding party.  All made from gold silk and lined.  The lining can also be embroidered with the couple's name and wedding date.  These are not for the guests — maximum of 10 can be ordered.  Yes you can have 1- 2 different colors or patterns of silk.  Embroidered kippot are $60 each; plain silk are $40 each.
For this set, the groom's kippah has embroidery all over; the kippot for the best man and two dads have the design around the rim, and plain kippot for the other groomsmen.
Silk Bow Ties
My son asked me to make bow ties for the groomsmen in his wedding.  I am now offering these for weddings but, again, a maximum of 10 pieces.  Bow ties are $25 each and you can choose from dozens of silk fabrics.  They are adjustable to different neck sizes.
Here is another set (double layer):
Ring Bearer Pillows
Not all Jewish ceremonies include a ring bearer, but if your wedding will have one, here's a beautiful way to feature the rings.  They can be embroidered with Hebrew or English and have a coordinating satin ribbon to attach the rings.  Prices start at $30 each.
Dance/Card Bag
There was once an old tradition where the bride would "collect" $1 each time a man asked her to dance.  It's not as common today but many brides carry a small satin or silk drawstring bag in which she can put wedding cards given by her guests.  The bag can be embroidered with the couple's name and date as well as a custom design.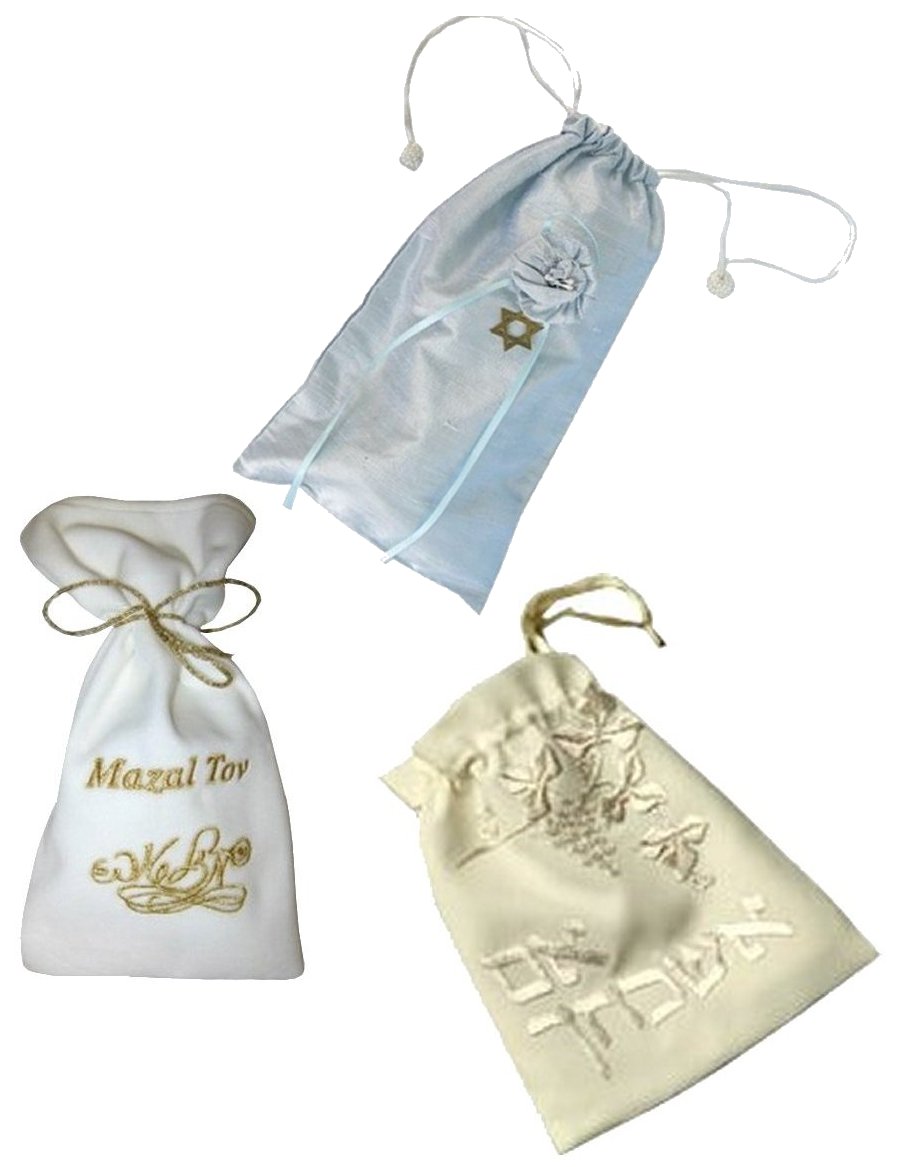 Bag for Glass Shards
Custom made silk bag for the "breaking glass."  The left one is simple satin with a rhinestone bow and drawstring.  The other has the couple's names and date.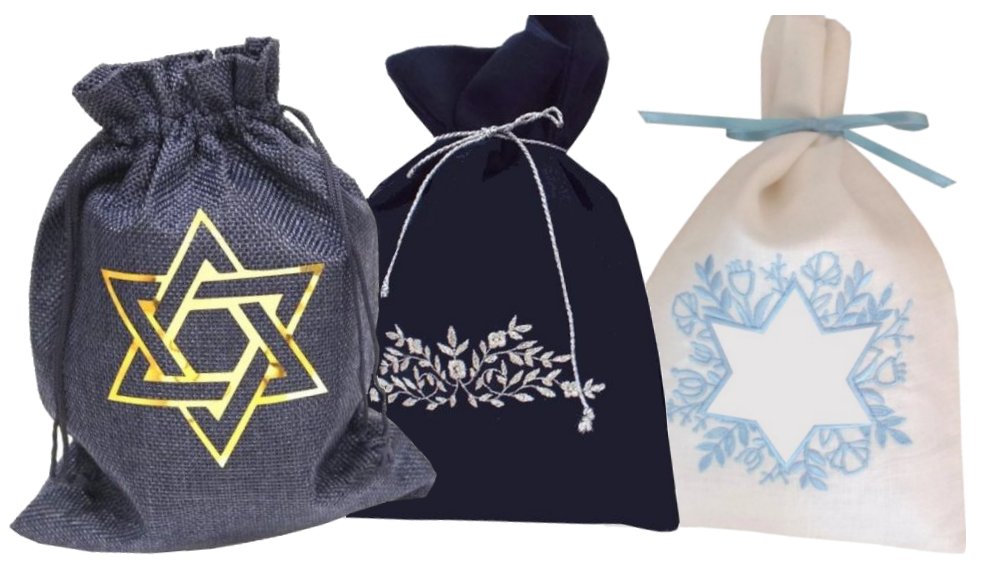 Lucite Mezuzzah
And this is the mezuzzah that was made from the remaining broken glass shards.  There is a kosher scroll inside.