Bukhara Kippah
Thanks to a client who recently asked for a Bukhara kippah, here it is.  The design on this one was repeated from the tallit bag but other embroidered designs are available.
If you are interested in this style of kippah, you must submit an accurate measurement of your head circumference.  This is usually taken at the scalp line.  I don't make these in quantity — just one to match your tallit.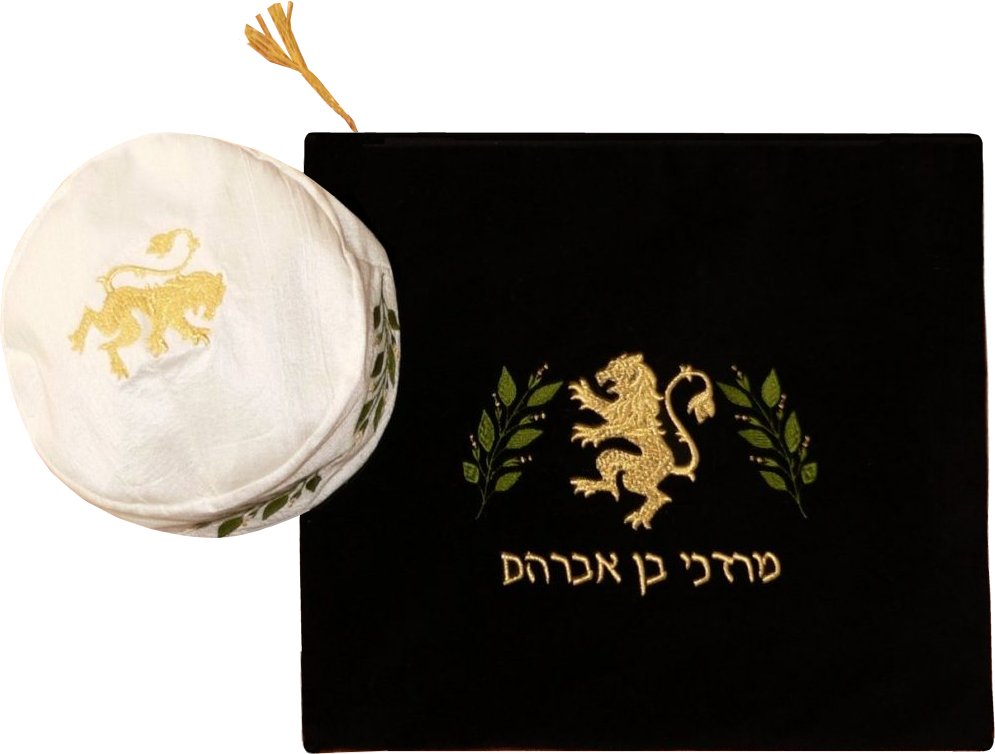 This was made from black dupioni silk and has the customer's hamsa design embroidered on the top.  A dotted silver trim is around the base.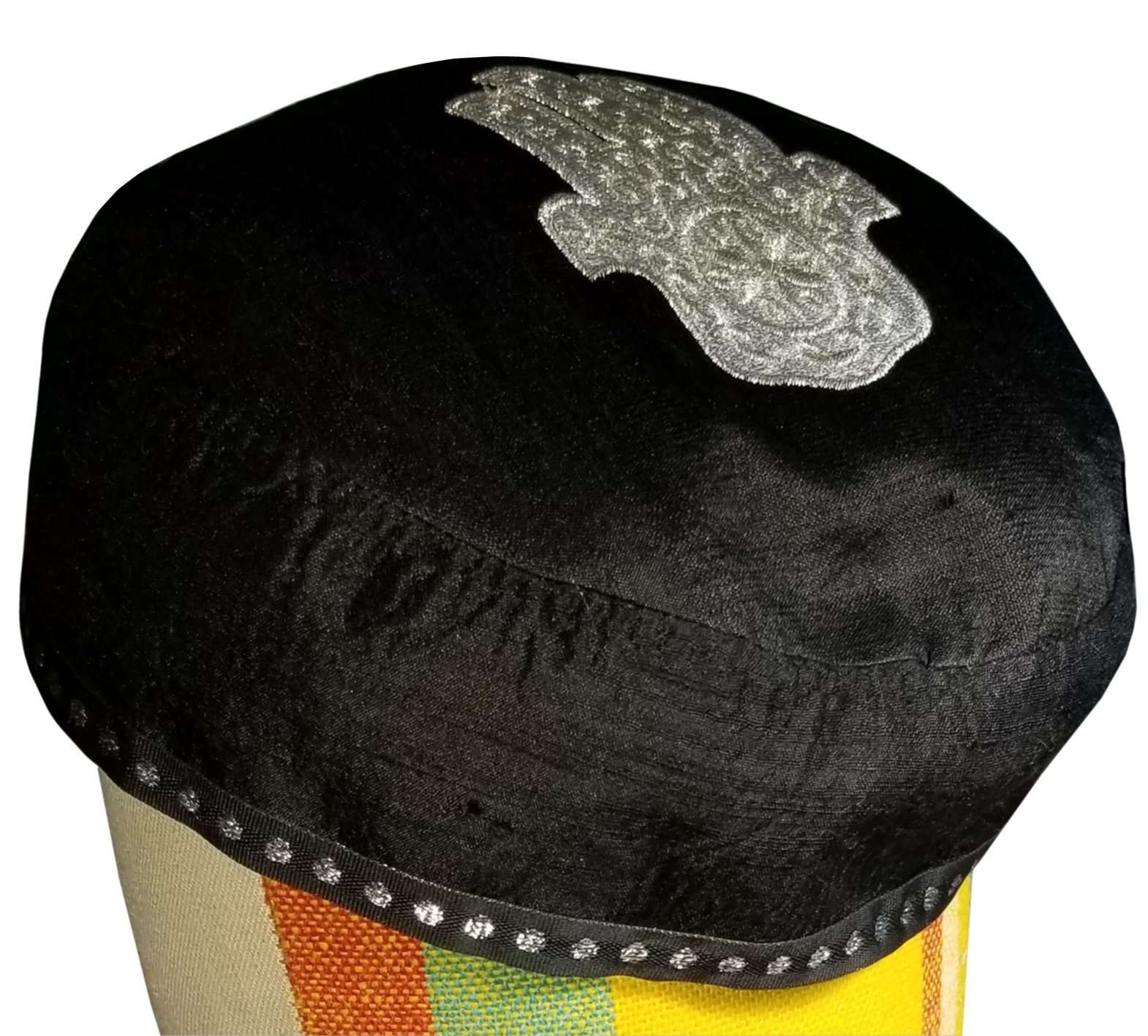 Custom made in navy blue velveteen.  Top is a large Star of David done with a white silk applique.  Smaller stars are embroidered around the band and a white trim at the edge.