I was honored to make a tallit for a female Rabbi who was ordained in May, 2007.  It is made from Antique White silk covered with tiny pearls.  The inside is a gorgeous sheer embroidered silk.  The atarah is stitched in black with the Rabbi's name.  Another collar inside bears the name of the rabbinical school and logo that was custom digitized.   Each of the pinot corners spells out "Shviti Adonai L'Negdi Tamid" – I Keep God Before Me Always.  There is also a white cotton crocheted kippah that I trimmed to match and hand-stitched small pearls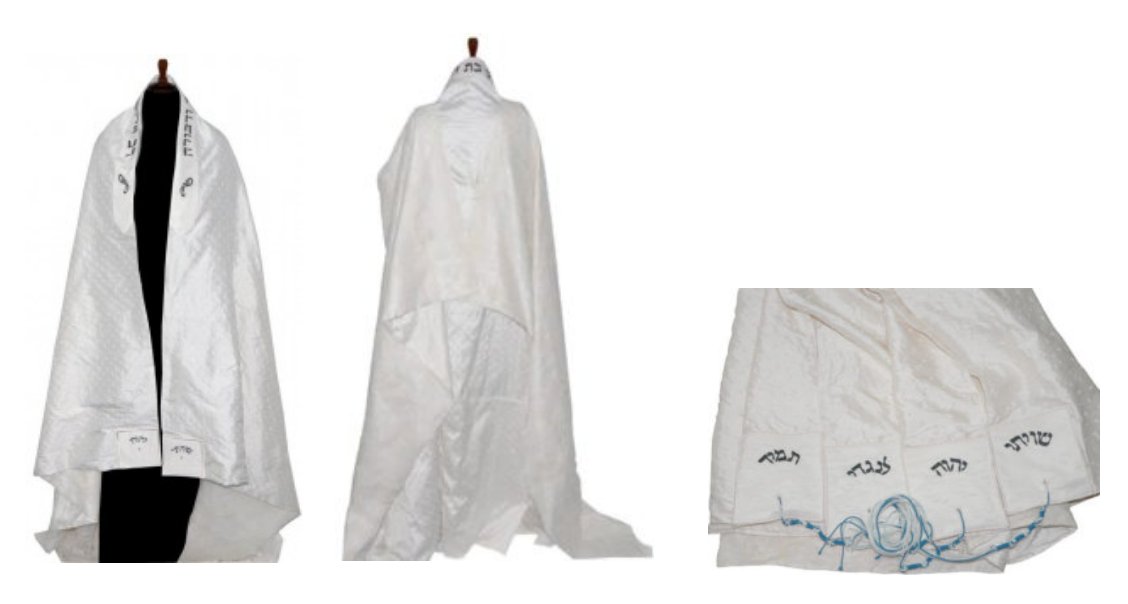 This tallit was also commissioned for a new female rabbi. She purchased the shawl in Jerusalem and wanted to enlarge it, add a lining and a custom atarah. I found a beautiful pumpkin colored silk dupioni that really made it pop. A tallit bag was also made with a deep brown cotton velveteen and a design that I digitized to match the pattern in the shawl.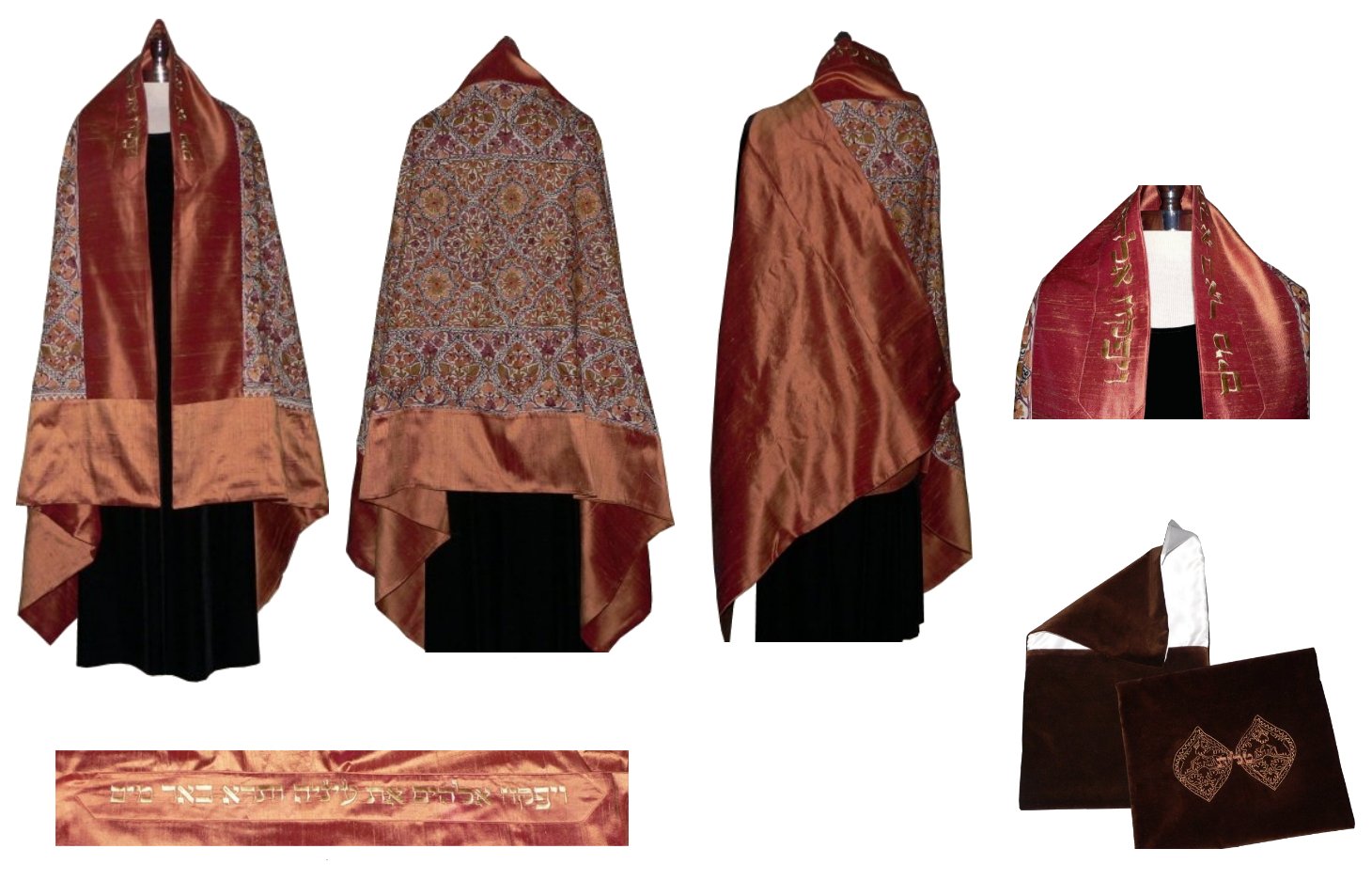 Very similar to Ordination 2, a new female rabbi wanted to convert a shawl she loved into the tallit for her rabbinical ordination. I enlarged it by adding a wide deep burgundy silk banding all around, added the lining and a custom atarah. A tallit bag was also made from the same silk and a piece of her original shawl was stitched to the from the the flap bag with her name with her embroidered name. Atarah prayer is from Exodus 33:21 "See there is a place near Me. Station yourself on the Rock."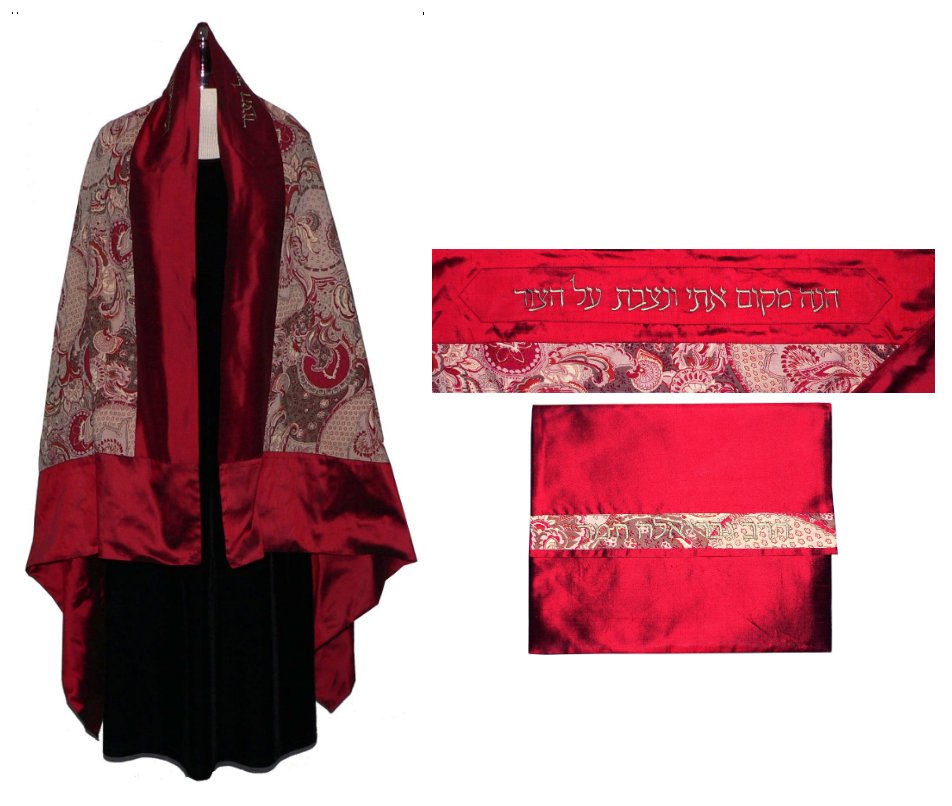 The soon-to-be ordained female cantor and I worked closely together to create this custom tallit. There are leaves on the corners and ends of the atarah. The center back has a large tree with leaves (and some as they are falling to the ground.) I also made her a custom Bukhara kippah trimmed in coordinating colors.