Multiple Orders?  Yes, I can make many (as long as you give me time!)
8 sets of matching atarot and tallit bags for an adult b'not mitzvot class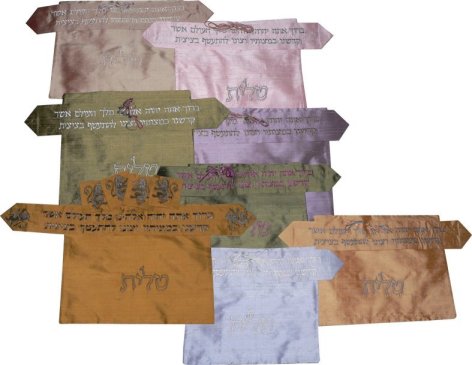 8 atarot made for one client: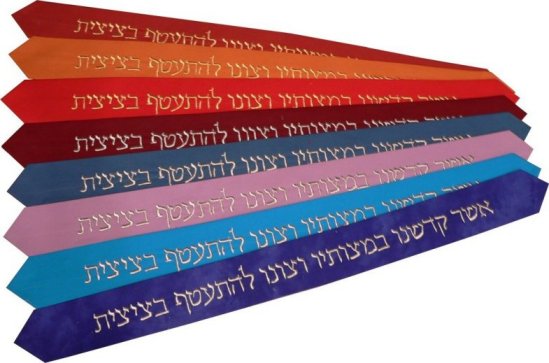 And another order for multiples: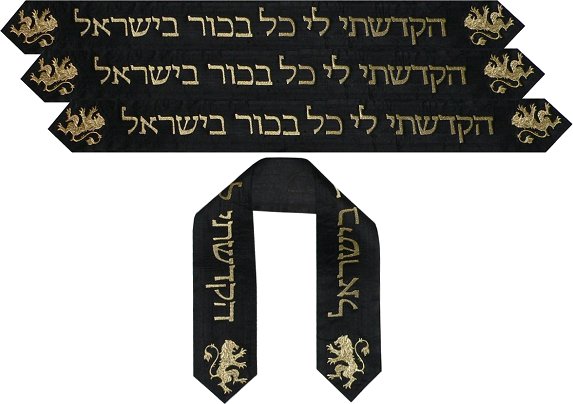 A customer asked me to recreate 6 atarot in the genre of Yair Emanuel, but with the full tallit blessing.  I think Emanuel would be proud of my interpretation:

An atarah with lots of bling: silver metallic piping, metallic thread and fuchsia hot fix crystals.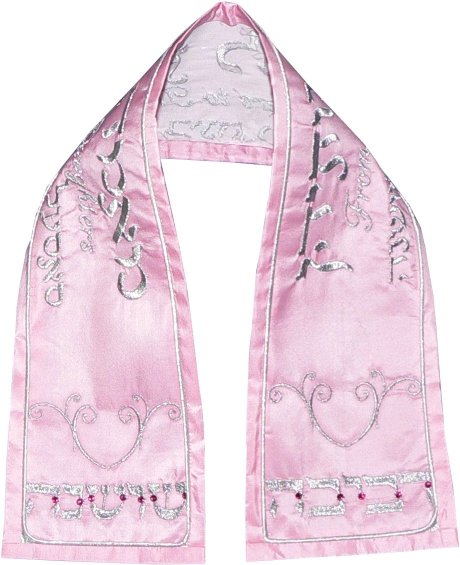 Patches – Made for an Israeli rally.  Text:  Israel Forever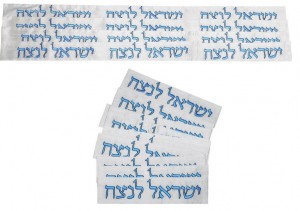 Knitted Hats – Hebrew Name on one side and the transliterated word on the opposite side.
Tzitzit – Customized corners and the client's Hebrew name.
Sidebands for man's tallit – embroidered with a row of pomegranates.

A customer sent me the atarah from his tallit and asked to have the traditional blessing embroidered on it:
And a bag of labels for a customer to iron into the kippot for her guests!