Canvas Blocking
After a needlepoint is completed by the client, it has to be blocked and shaped. This what it usually looks like when I get it – completely mis-shapen!
It is then stretched, steamed and nailed to a board for several days.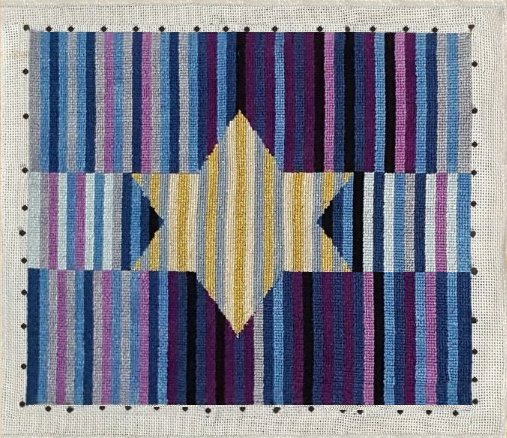 Here is a needlepoint canvas that will be made into a challah cover.
Usually 2-3 rows will be taken up in the seam. However, one way to avoid it is for me to add 3/4″ of twill tape and then sew on the line after the last row.
I added a silk border to make these into a rectangle shape and lined them with a cotton backing.
These are some other bags that I've done:
These are atarot that were needlepointed by the customer. They were also blocked & steamed before attaching to the tallit.