Canvas Blocking
After a needlepoint is completed by the client, it has to be blocked and shaped. It is then stretched, steamed and nailed to a board for several days.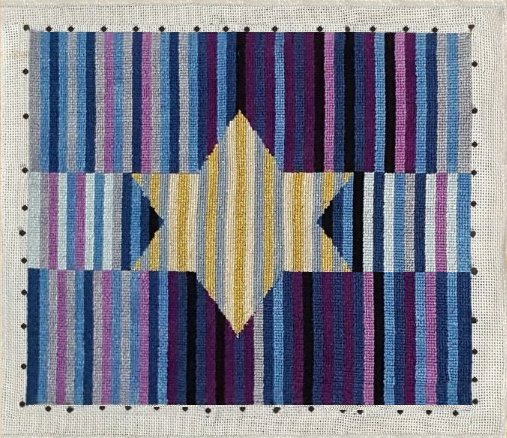 Hereis a needlepoint canvas that will be made into a challah cover.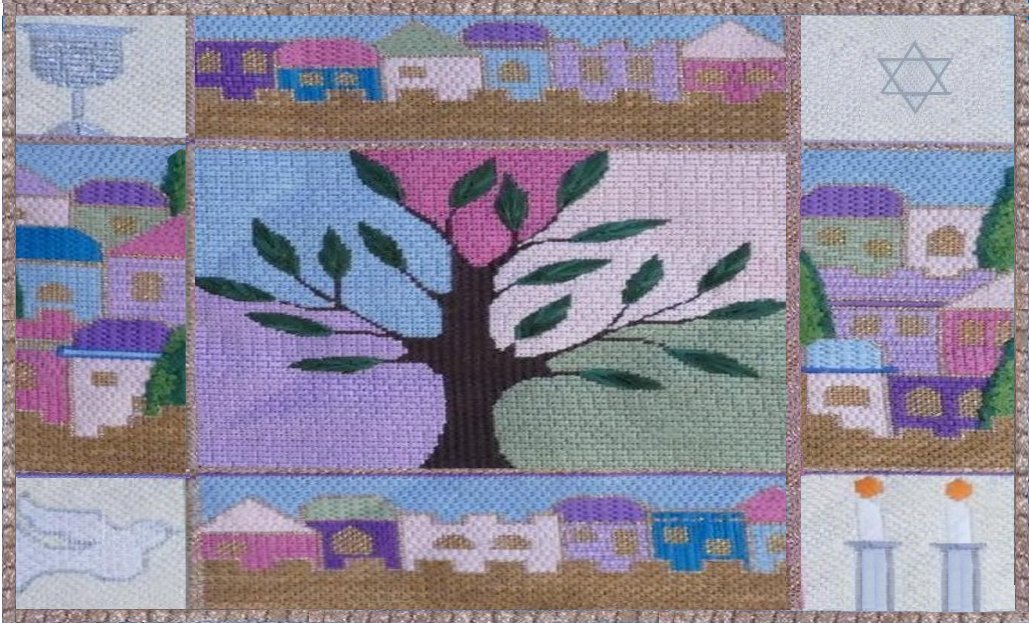 These are some other bags that I've done::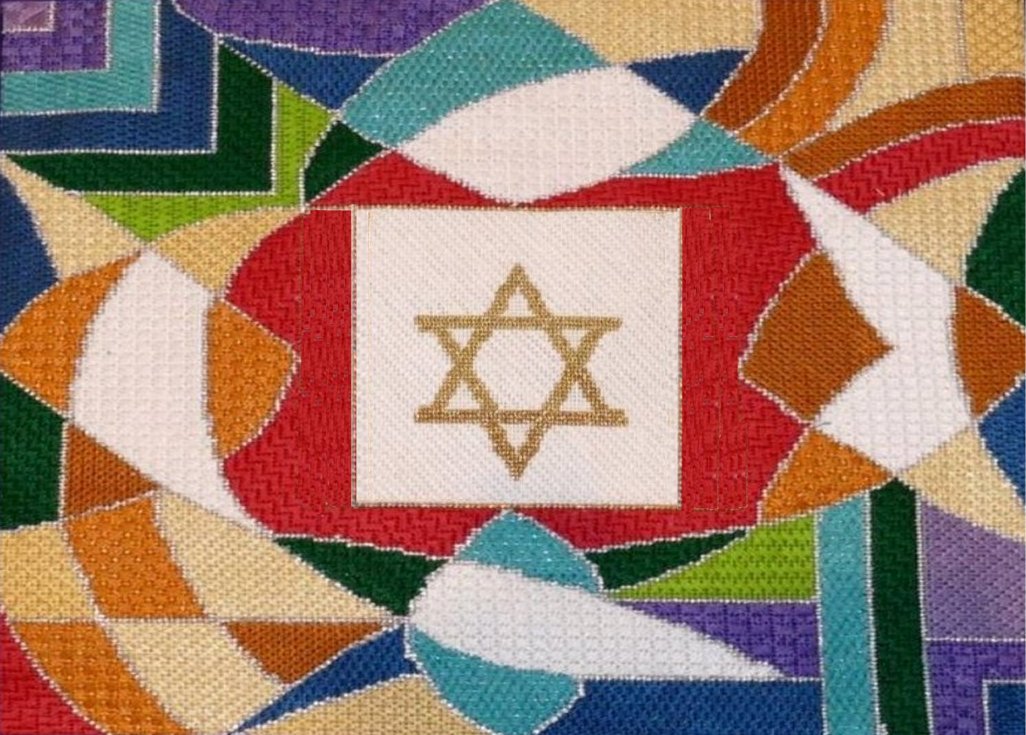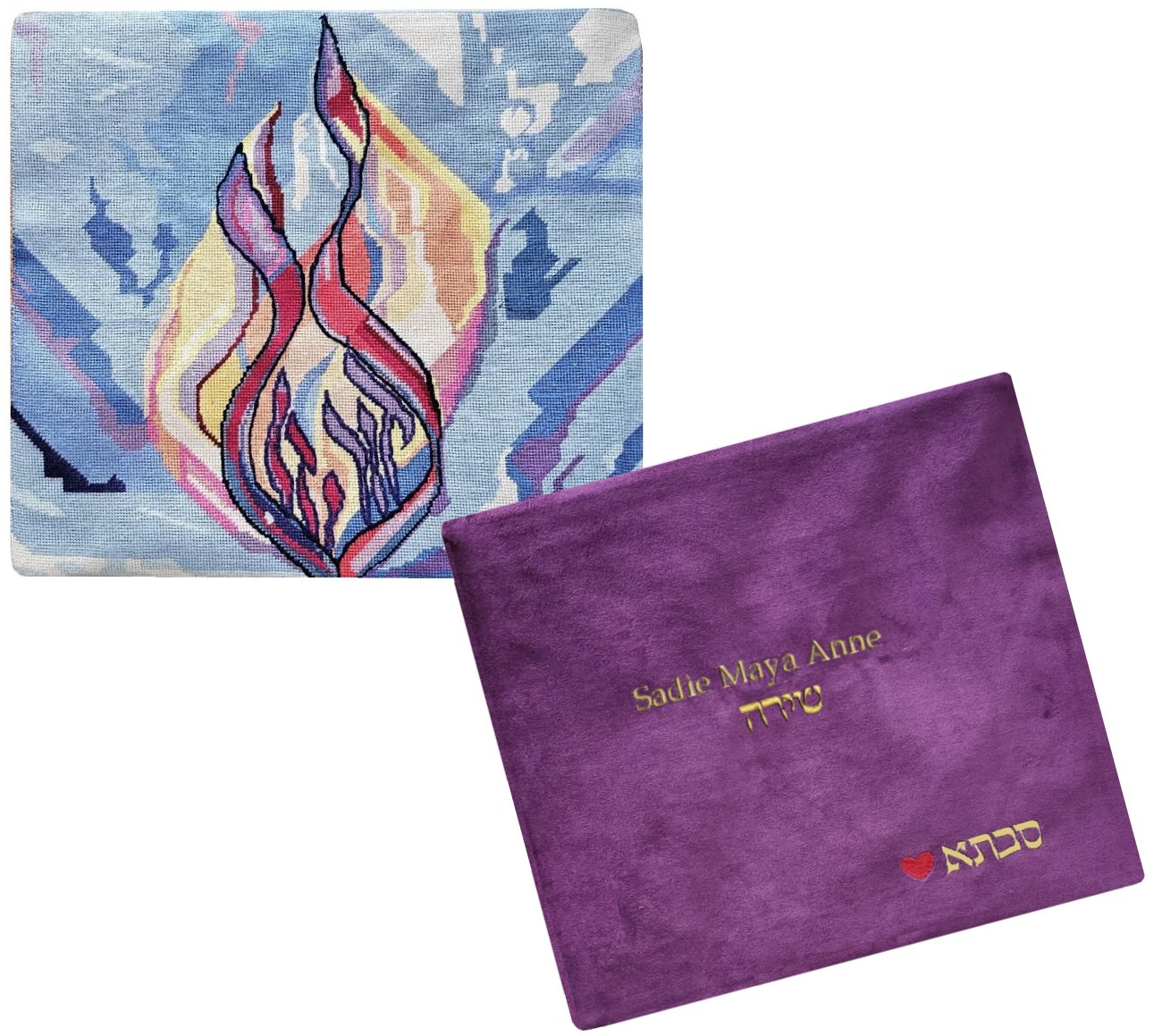 These are atarot that were needlepointed by the customer.  They were also blocked & steamed before attaching to the tallit.